John Orendt Professional Info - Fayetteville Georgia, USA
Synopsis of Resume:
Bachelors of Electrical Engineering 1981. Strengths are Software Project Management, Automated Commodities Trading, Defense - Radar Guided Missile Systems (Amraam). Webmaster - Design, e-commerce, database driven websites. Banking - Treasury Operations, FX, Cryptographically Secure Communications. Security Clearance: Secret, US DoD. Expertise in OOD, OOP, C# .NET,MS SQL Server, Oracle & Sybase, C++, VB, Java.
Java Script – improved a JavaScript such that the movements of an animated butterfly.gif looked more natural and appealing by having the butterfly randomly rest and fly.
HTML5 – Wrote video test in different browsers.
Here we have some C# Source Code Samples for your browsing.
---
Well done from Colonial State Bank Treasurer


AustraClear letter of reference


Colonial State Bank letter of reference


Astro Aerospace Corporation letter of reference
Hughes Aircraft - Performance Appraisal - Salaried Employee


Hughes Aircraft - Avoid Verbal Orders
Optimized Program Service letter of reference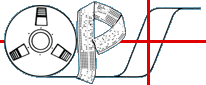 Home