John Orendt Professional Info - Honolulu Oahu Hawaii USA
Synopsis of Resume:
Bachelors of Electrical Engineering 1981. Strengths are Software Project Management, Automated Commodities Trading, Defense - Radar Guided Missile Systems (Amraam). Webmaster - Design, e-commerce, database driven websites. Banking - Treasury Operations, FX, Cryptographically Secure Communications. Security Clearance: Secret, US DoD. Expertise in OOD, OOP, C# .NET,MS SQL Server, Oracle & Sybase, C++, VB, Java.
EDUCATION:
Bachelors of Electrical Engineering, 1981, Cleveland State University, Ohio. Dean's list.
EXPERIENCE: Summary – 5.5 yrs. Banking, 13 Internets, 6 Radar Systems, 10.5 other.

(3/2013 – Present)
Intel Corporation Hillsboro, Oregon – Contract Software Developer, C++ and C software development for Intel's Education Market Platforms Group (EMPG) Secure Content Distribution System, with focus on Cryptography, using Open SSL with Trusted Platform Module (TPM) hardware. Crypto functions involved RSA key generation, encrypt, decrypt, sign, validate, and SHA hash, and random number generation and TPM related cryptography.
(8/00 - Present)
Hi-Tech Consulting, Inc. Honolulu Hawaii does computer related services for our clients: Kenwood Construction, Prudential Advantage Realty, Elite Pacific, etc. Position: Software Engineer
Engineered C# Automated Commodities Trading program HT-TWSAPP. This C# multithreaded TWS App retrieves and processes live market data to make real time trades and compute P & L which provides feedback to the configured trade strategy. Trades are made via the Interactive Brokers Trader Workstation API using the socket interface. Tick by tick data is saved to a MS SQL Server for back test runs to test new strategies.
Engineered C# Tic-tac-toe game, play local or an opponent across the internet or against an almost terminator like learning computer aka the AI (Artificial Intelligence). The AI can learn from experience and apply that knowledge to goal directed action, in this case to win or to avoid losing. The AI uses concepts of positive reinforcement, negative reinforcement, detect bad move, and rotational symmetry. The program uses ClickOnce deployment. Project completed.
Engineered C# DirectX 3D display chess like board game with variable camera viewpoint and zoom. The board color is highlighted under each piece that can currently make a legal move. The board color turns green when the mouse is over a piece that you can legally move to. Drag the piece to move it. When you left click and hold to make a move the piece moves up and follows your mouse. Move the mouse to one of the pinkish legal destinations. When the mouse is over the legal destination of your choice the board color turns dark green. Release the mouse button to complete the move. The program uses ClickOnce deployment.
Engineered C# aspx data driven PayPal e-commerce enabled website Memory Mats. This website provides product categories and a shopping cart. It also has a novel color selection page with a preview shown with selected options. On our other website IPN (instant payment notification) is implemented which delivers a digital product as soon as payment is verified by PayPal via server to server communication. In this case ClickOnce deployment is enabled after payment is verified. Special care has been taken to make it difficult to pirate the downloaded software. Projects completed.
Engineered C# aspx software for Diagonal Spreads Options Trading Strategy. Subscribed market data was filtered on client computer with application CutDown then uploaded to my secure server for, computation of various indicators, more filtering then display of ranked Diagonal Option trade candidates. Project completed.
Improved Real Estate website with Oracle Application Express, Oracle SQL and Multiple Listing Service (MLS) components to fix missing property pictures using a C# console application scheduled to run periodically. Project Completed. Improved real estate agents and agency sales reports by improving Oracle SQL and APEX pages. Project completed. Improved website by implementing a new theme on the website including new graphics, new layout, new font properties and new color scheme. Project completed. Engineered new kiosk Open House page using MLS, Oracle SQL, APEX, and C# to update DB table with MLS Xml files. Project completed. Other smaller improvements and fixes.
Java Script – improved a JavaScript such that the movements of an animated butterfly.gif looked more natural and appealing by having the butterfly randomly rest and fly.
HTML5 – Wrote video test in different browsers.
Here we have some C# Source Code Samples for your browsing.
---
Well done from Colonial State Bank Treasurer


AustraClear letter of reference


Colonial State Bank letter of reference


Astro Aerospace Corporation letter of reference
Hughes Aircraft - Performance Appraisal - Salaried Employee


Hughes Aircraft - Avoid Verbal Orders
Optimized Program Service letter of reference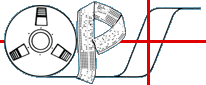 [Hugetiger/Footer.html]